The deal is expected to expand Hospeco's offering of wiping solutions and microfiber and adds complementary new lines to its product mix.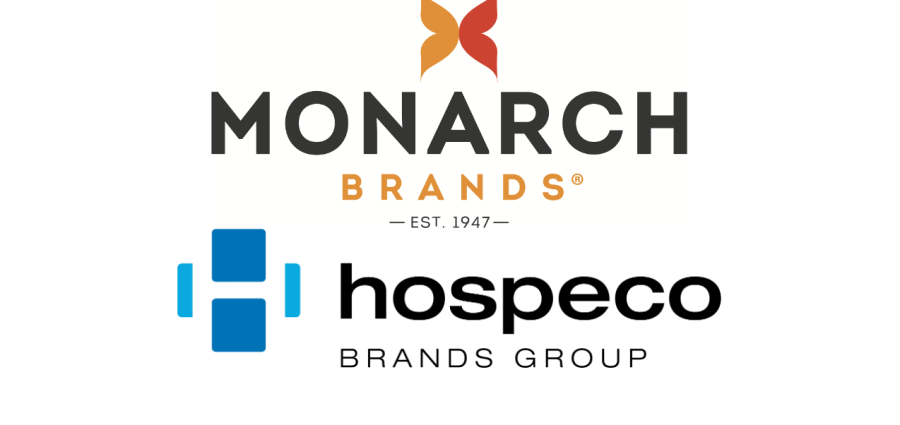 On April 11, Cleveland, Ohio-based Hospeco Brands Group — a manufacturer of personal care, cleaning, and protection products — announced it has merged with Philadelphia-based Monarch Brands, a wholesaler and manufacturer of microfiber, commercial laundry linen, institutional textiles and wiping products.
"The move dramatically expands Hospeco Brands Group's offering of wiping solutions and microfiber and adds complementary new lines to an already robust product mix," the company said via a news release.
The deal is expected to add complementary product lines to Hospeco, with some strategic overlap that will deepen its microfiber and wiping product offering. The merger also creates opportunities for mutual growth as both entities gain new products to offer existing customers, Hospeco said.
"Joining forces with Monarch Brands exponentially strengthens the position of Hospeco Brands Group in the microfiber and wiper segments — gaining us a near leadership-share," said Bill Hemann, Executive Vice President of Hospeco Brands Group. "Similarly, Monarch gains the ability to sell Hospeco Brands Group's complementary products. We are perfect partner brands with aligned goals —providing meaningful product solutions and services through the commercial distribution community that help ensure clean, safe, and productive environments and provide care and comfort to millions around the globe. Our now-shared customer base will immediately recognize the value of our combined resources."
All key management and sales team members are expected to remain with Monarch Brands. There are no changes to existing customer relationships at this time, Hospeco said.
"This merger is the natural evolution for the growth of Monarch Brands and Hospeco Brands Group," said Said Hal Kanefsky, president of Monarch Brands. "Together, we bring complementing products and talents into a single focus point to benefit all stakeholders. The collective product bundle positions us as an industry leader throughout North America. We are proud to be the newest member of the Hospeco Brands Group and we look forward to growing together in the future."
Related Posts
Hospeco said the deal complements its already-robust wipes offering and expands the manufacturer's North American…

Shur-Line's products include brushes, roller covers and other offerings, while WordLock offers padlocks, bike locks…
Mark Powell is one of MDM's associate editors. He is a former mainstream news reporter and editor and has worked in the online, print, radio and TV news industries. Mark earned a bachelor's degree from San Jose State University and a master's degree from California State University, Bakersfield. He has lived and worked in various cities across California, Colorado and Kansas and currently lives in Shafter, California.
Sign Up for the MDM Update Newsletter
The MDM update newsletter is your best source for news and trends in the wholesale distribution industry.