element14 has opened submissions for a chance to win PiMassive, a larger-than-life replica Raspberry Pi, which can be displayed as wall art.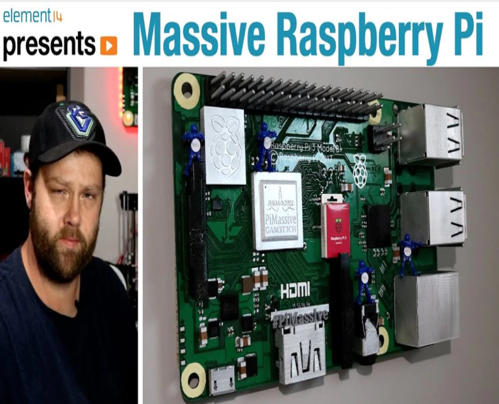 Applicants are encouraged to be creative in their application and express why they would like to own this unique prize. 
PiMassive was created by Wesley Gardner for the element14 PiCasso Design Challenge, and was completed in 2019 after 440 hours of 3D printing, CNC work and painting. Today, the 13.9 pound, 20×32-inch Raspberry Pi 3 B+ is a one-of-a-kind piece of art.
To enter to win PiMassive, applicants should include the following in their submission:
Photographs of where the PiMassive will be showcased

Motivation for wanting to own PiMassive 

Interesting or compelling reasons for ownership

Expression of appreciation and value for wall art

Meeting the goals and intentions of the challenge as set forth in these terms
 Submissions can be made in the comment section of the PiMassive Contest Site. Applications are currently open and close on September 21, 2022. The winner will be announced on September 28, 2022.