The SMA connectors are specifically designed for a frequency range up to 18 GHz at an impedance of 50 Ω.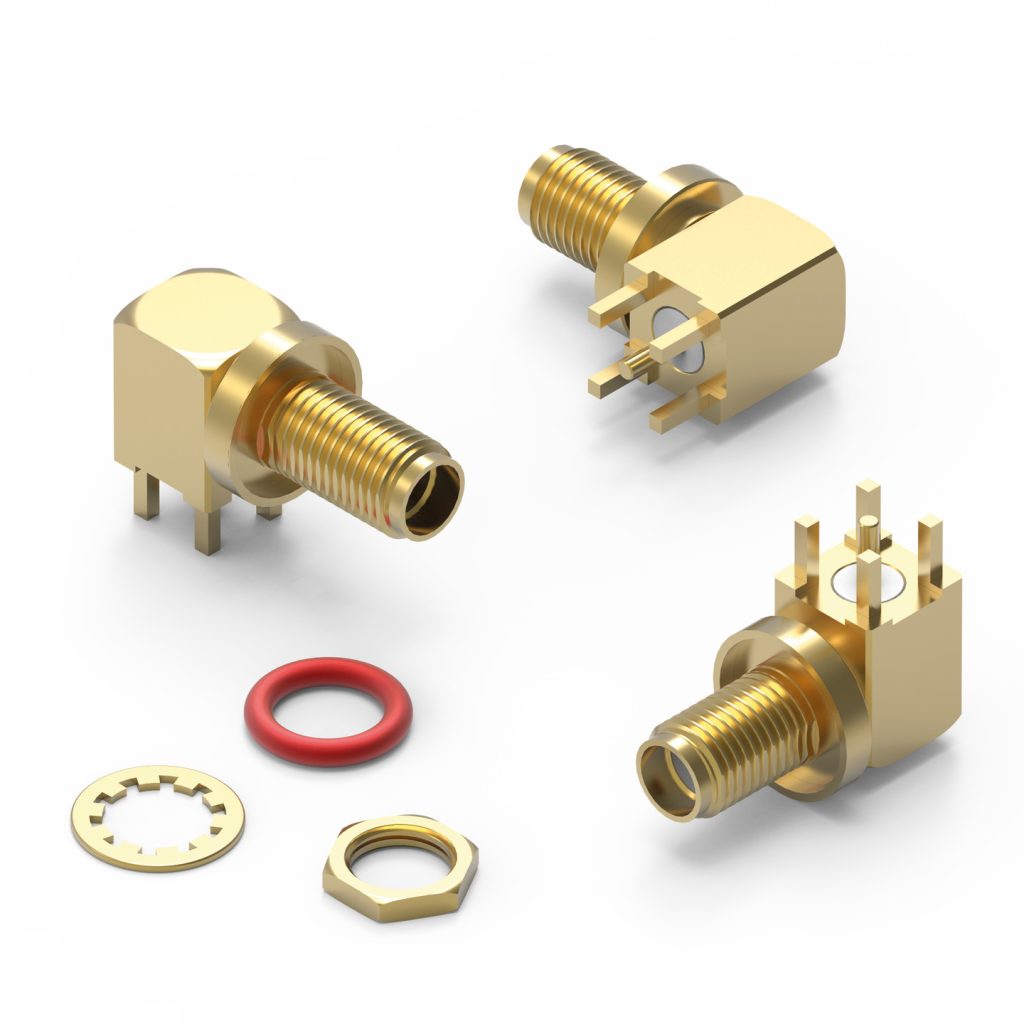 Thanks to their threaded coupling technology, they are suitable as data lines in environments subject to strong vibration.
They are certified as a standard interface acc. to MIL-STD-348 and are characterized by their sophisticated production techniques (CNC-milled down to a tolerance of 0.003 mm, gold-plated contacts).
These new additions to the product range include SMA and RPSMA bulkhead jacks with threaded coupling technology, a straight socket, also with regular and reverse polarity, THT connectors and end-launch connectors for PCB top-edge mounting – all of the IP67 protection class.
New items also include the right-angled SMA adapter WR-ADPT and a series of variants of the RPSMA cable plug fitted with various types of cable (RG174/U, RG-178/U, RG316/U), each in the standard lengths of 152 mm and 305 mm